Plenary speakers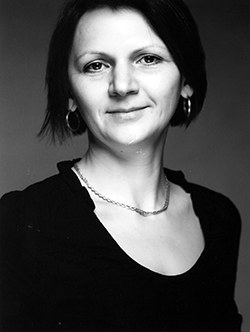 Asta Cekaite is professor at the Department of Child Studies at Linköping University, Sweden. Cekaite's research involves an interdisciplinary approach to language, culture, and social interaction. Specific foci include social perspectives on embodiment, touch, emotion and moral socialization. Empirical fields cover adult-child and children's peer group interactions in educational settings, and family. With M. Goodwin she has co-authored 'Embodied family choreography' (Routledge, 2018); with Lorenza Mondada she is co-editing a volume Touch in Social interaction: Touching moments (Routledge, In Press).
Title of keynote: Multisensoriality: Touch, language and body in social interaction
Touch is a pervasive human action, which plays an important role in interpersonal relationships, in private as well as in institutional contexts, and which constitutes a fundamental way of sensing the corporeality and materiality of the world. This presentation elaborates on the analytical conceptual framework that addresses multimodality by examining how multiple senses are implicated in moment-to-moment social interaction. It highlights the methodological consequences of the conceptual framework, and emphasizes the contribution of video-based multimodal studies of touch in revealing the social, intersubjective, intercorporeal, and interactional dimension of touch. The presentation exemplifies the multifaceted occurrences of touch as it can be used to express affection, instruction, and enskillment, or control and imposition. Embodied conduct, including the use of touch, is not only normatively but also interactively ordered, interpreted, or disciplined. It is discussed how meaning of touch is part of socialization, and how it emerges within the moment-by-moment unfolding of movements and body orientations, within a sequential organization that includes turns-at-talk, embodied resources, and sensory practices, which are consequential for the intelligibility of actions, as well as the constitution of social roles, relations, and categories in everyday interactions.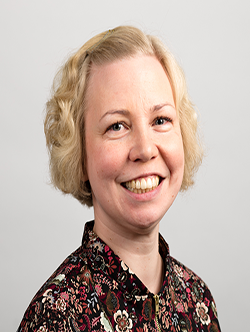 Melisa Stevanovic is a tenure track researcher in social psychology at the Faculty of Social Sciences, Tampere University, Finland. Stevanovic has conducted a series of studies on deontic authority and joint decision-making in both naturally occurring interactions and in experimental settings. In addition, she has published on the topic of interactional deficits and affective experiences of interaction, specifically with reference to autism spectrum disorders and mental illness. Stevanovic is currently leading an Academy of Finland funded research project on the interface of between interactional and meta interactional practices, which focuses specifically on the paradoxes, biases, and inequalities in people's possibilities to account for their problematic interactional experiences.
Title of keynote: Deontic authority as an interactional and "meta interactional" phenomenon

Deontic authority refers to a person's right to determine action and expect compliance from others in a specific domain. Consequently, situations where such compliance is expected, but not forthcoming, may be experienced as problematic and challenging one's understanding of self. However, the interactional practices in and through which such non-recognition of deontic authority realizes can be subtle, fleeting, and intractable. As interactional transgressions, they may thus bypass the mechanism of accountability, leaving the "victim" with few interactional resources to deal with the problem in the encounter then and there. Furthermore, it may also be difficult to provide a plausible retrospective account of the situation, which would nonetheless be needed to be able to address the problem at some point. I argue that the difficulties of addressing problems of deontic authority on a meta level are due to the following three reasons. First, the precise interactional events associated with the problematic experiences are frequently associated with problems of tellability. Second, there are strong cultural norms that speak against raising social interactional phenomena as problems to be discussed. Third, and finally, the prevailing discourses on cooperation and equality may make it particularly difficult to tell others about experiences of a lack of deontic authority, which implies a desire to deviate from the ideals of cooperation and equality. In this talk, I discuss these phenomena of deontic authority by drawing on workplace meetings and performance appraisal interviews as data, and conversation analysis and positioning analysis as methods.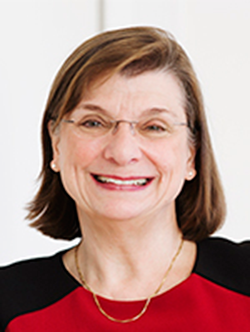 Elizabeth Lanza is Professor of Linguistics at the Department of Linguistics and Scandinavian Studies, and Director of the Center for Multilingualism in Society across the Lifespan (MultiLing), University of Oslo, Norway, a Centre of Excellence funded by the Research Council of Norway. Lanza's research focuses on bilingualism/ multilingualism, with her work appearing in various journals and edited volumes. She has published on language socialization of bilingual children, identity in migrant narratives, language ideology, linguistic landscape, (family) language policy, and research methodology.
She is on the Editorial Board of the journals International Journal of Bilingualism, Bilingualism: Language and Cognition, Journal of Multilingual and Multicultural Development, Linguistic Landscape, Multilingual Margins, and the open access book series, Bilingualism and Contact and Multilingualism, both published by Language Science Press.
Title of keynote: Multilingual families at the crossroads of  private and public discourses

In sociolinguistics, the family has traditionally been considered a private domain with language practices among family members determined by certain parameters, all within the confines of the home. Given the social, cultural and linguistic changes brought about by contemporary globalization with new communication technologies, and changes in the political and economic landscape, home language maintenance and development in multilingual families has become highly complex. In my talk, I will give a critical view of the family as a private domain and argue for the need to conceptualize the family as a space that is constructed through discourse. Mediatized discourses on migrant families have forced the family into the public eye, and thus to be constructed as a public space that can be commented upon, accepted and/or rejected. In other discourses, families choose to go public with family matters as in the case of online blogging promoting family language policies for multilingual families. The line between the private and the public is thus blurred, with multilingual families today finding themselves at the crossroads of private and public discourses.
Important Dates
November 10, 2021 Final registration
November 17-19, 2021 Conference